WEBINAR REGISTRATION
FUNDAMENTAL STRATEGIES FOR MAINTAINING
END-TO-END DATA INTEGRITY
Please join us on Thursday, November 16 at 12:00 pm Eastern Standard Time.
As digital business processes grow in complexity and new technologies emerge for capturing data,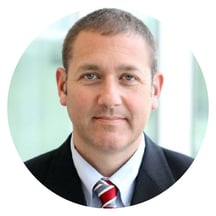 the need to improve sustainability of data integrity has heightened.
During this exclusive webinar, Don Zinn, Practice Director, Validation, will offer fundamentals that in practice will improve how you maintain data integrity. The presentation will last 30 minutes.
In this free webinar you will learn:
The basics of Data Integrity
How to prove Data Integrity
Best practices for handling common challenges (vendor systems, system upgrades, new systems/technologies, new regulations)
Future considerations (validating new technologies including cognitive solutions, blockchain, artificial intelligence systems)
Find out more about Advanced Clinical's Quality and Validation Services.